TAYLOR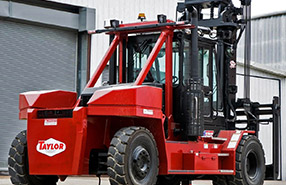 Factory Original Taylor Manuals
Taylor is one of the leading construction equipment manufacturers. Taylor produces some of the most iconic equipment of all time including the Forklift among others. Click an equipment type from the list below or call us to purchase a factory original Taylor operator, service repair, electrical wiring or parts catalog manual.
Click Your Taylor Equipment Type Below
Related Questions
Who owns Taylor Machine Works?
Taylor Machine Works is a privately owned company. The Taylor family currently owns the company. Taylor Machine Works was founded in 1952 by J.M. Taylor and has remained a family-owned business for over 70 years. The company is headquartered in Louisville, Mississippi, and specializes in designing and manufacturing heavy-duty material handling equipment, including forklifts, lift trucks, and specialized trailers.
Are Taylor Construction Equipment products available for purchase or rental?
Taylor Construction Equipment offers both purchase and rental options for their construction equipment. You can discuss your specific needs and preferences with a Taylor Construction Equipment representative to determine your best option.
Where are Taylor forklifts made?
Taylor Machine Works, which manufactures Taylor forklifts, produces a wide range of material handling equipment at its manufacturing facility located in the Mississippi.