CLAAS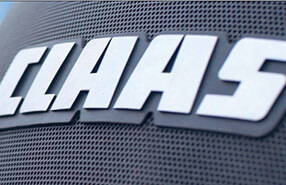 Factory Original Claas Manuals
Claas is one of the leading agriculture equipment manufacturers. Claas produces some of the most iconic equipment of all time including the Baler, Combine, Harvester and Tractor to name a few. Click an equipment type from the list below or call us to purchase a factory original Claas operator, service repair, electrical wiring or parts catalog manual.
Click Your Claas Equipment Type Below
Related Questions
What is the biggest CLAAS combine?
The biggest combine produced by CLAAS Agriculture Company is the CLAAS LEXION 8900. It is a high-performance combine harvester with a large capacity and advanced technology for efficient crop processing. The exact specifications vary based on the model and regional market.
Are CLAAS Agriculture products eco-friendly?
Yes, CLAAS Agriculture is committed to reducing the environmental impact of its products, and offers several eco-friendly options, such as low-emission engines and energy-efficient components.
Are CLAAS Agriculture products compatible with other farming equipment?
Yes, CLAAS Agriculture products are designed to be compatible with a wide range of farming equipment and implements, allowing for increased versatility and efficiency on the farm.