LS TRACTOR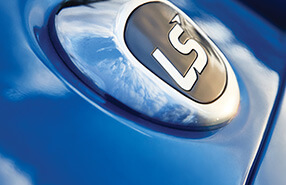 Factory Original LS Tractor Manuals
LS Tractor is one of the leading agriculture equipment manufacturers. LS Tractor produces some of the most iconic equipment of all time including the Wheel Tractor among others. Click an equipment type from the list below or call us to purchase a factory original LS Tractor operator, service repair, electrical wiring or parts catalog manual.
Click Your LS Tractor Equipment Type Below
Related Questions
What type of transmission do LS Tractors use?
LS Tractors use gear drive or hydrostatic transmission, which allows for smooth and infinite speed control through the use of fluid flow.
Who is the manufacturer of LS tractors?
LS Tractors is a division of LS Mtron, a Korean company that specializes in the production of tractors, construction equipment, and other machinery. LS Mtron was founded in 1947 as LG Tractors, and in 2005 the company changed its name to LS Mtron. LS Tractors is the brand name for the company's tractor products, which are sold in more than 80 countries around the world.
What does the LS stand for in LS tractors?
The 'LS' in LS Tractors is an abbreviation which stands for 'Land Solution'.