MAHINDRA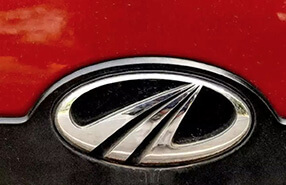 Factory Original Mahindra Manuals
Mahindra is one of the leading agriculture equipment manufacturers. Mahindra produces some of the most iconic equipment of all time including the Wheel Tractor among others. Click an equipment type from the list below or call us to purchase a factory original Mahindra operator, service repair, electrical wiring or parts catalog manual.
Click Your Mahindra Equipment Type Below
Related Questions
What is the best-selling tractor in the world?
The Mahindra Tractor is the world's best-selling tractor. It is an Indian company manufacturing high quality tractors for farms.
What is Mahindra's Best Tractor?
The Mahindra Yuvo 575 DI, Mahindra Yuvo 415 DI, and Mahindra JIVO225DI are Mahindra's most popular tractors. Mahindra tractors cut the cost of farming because they are extremely fuel efficient. Mahindra tractors provide cutting edge technology and world class quality.
How fast can a Mahindra Tractor go?
A Mahindra tractor can reach a top speed of 29.50 KMPH or 18 MPH. The Mahindra tractor has horsepower levels of 110-120 HP.