BENTLEY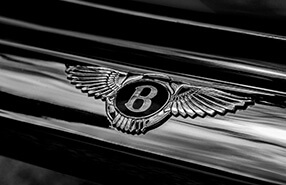 Factory Original Bentley Manuals
Bentley is one of the leading automobile manufacturers. Bentley produces some of the most iconic vehicles of all time including the T-Series, Mark VI, Mulsanne and Arnage to name a few. Click a model from the list below or call us to purchase a factory original Bentley owners, service repair, electrical wiring or parts catalog manual.
Click Your Bentley Model Below
Related Questions
Which is better- Bentley or Rolls Royce?
Bently is performance oriented. And, it is a sportier vehicle. So, if you are looking for a fast sports car, Bentley would be your choice over Rolls-Royce
What is the average age of the United States Bentley owner?
In the United States, the age of the average Bentley owner is 53. Bentley expects to see that age come down a bit, as they, and all luxury car lines, are really focusing their marketing on millennials.
How much on average will it cost yearly to maintain a Bentley?
Yearly maintenance on a Bentley will cost approximately $2500 annually. That is for maintenance only. If repairs are needed, that will be an additional charge.