BUICK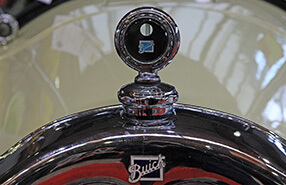 Factory Original Buick Manuals
Buick is one of the leading automobile manufacturers. Buick produces some of the most iconic vehicles of all time including the LeSabre, Roadmaster, Century and Park Avenue to name a few. Click a model from the list below or call us to purchase a factory original Buick owners, service repair, electrical wiring or parts catalog manual.
Click Your Buick Model Below
Related Questions
How many miles will Buicks last?
A Buick typically lasts 13 years or 200,000 miles. In J.D. Power's 2020 Vehicle Dependability Study, Buick came in third place, earning it the title of the highest-ranking luxury brand.
Who makes Buicks engines?
Buick is one of four brands that are owned by GM, along with Chevrolet, GMC, and Cadillac.
Is Buick a luxury car?
Yes! Buick models are luxury vehicles. This brand is a go-to for drivers looking for a more affordable, high-end car or SUV with plenty of premium amenities.