2011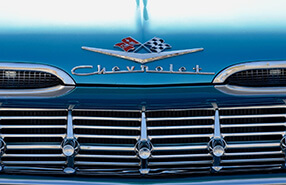 Factory Original CHEVROLET CAMARO 2011 Manuals
The CHEVROLET CAMARO 2011 is a great vehicle that has proven popular over the years. Below are the factory original CHEVROLET CAMARO 2011 owners and service repair manuals for the vehicle. In addition, this page has links to the electrical wiring and parts manuals for the CHEVROLET CAMARO 2011. These are the exact manuals your CHEVROLET dealer has and are the best money can buy. If CHEVROLET CAMARO 2011 is not what you are looking for, click on the navigation links or call our friendly staff for manuals for all cars, trucks, and vehicles in the United States. Click or call now.
Click CHEVROLET CAMARO 2011 Manuals Below
Related Questions
How many gears does a 2011 Camaro have?
The number of gears in a 2011 Camaro depends on the model and transmission choice. The base model Camaro LS and LT come with a six-speed manual transmission or a six-speed automatic transmission with manual shift control. The Camaro SS comes with a six-speed or six-speed automatic with TAP shift manual shift control.
Is a 2011 Camaro front wheel drive?
No, the 2011 Camaro is not front-wheel drive. Instead, it is a rear-wheel drive vehicle. The rear-wheel drive configuration provides better weight distribution and handling characteristics than front-wheel drive vehicles. It also allows more power to be transmitted to the rear wheels, resulting in better acceleration and performance.
What Gen is a 2011 Camaro?
The 2011 Camaro is part of the fifth generation of Camaros, produced from 2010 to 2015. This generation marked the return of the Camaro after an eight-year hiatus and was built on a revised version of the Zeta platform. The fifth-generation Camaro received numerous updates throughout its production run, including engine options, transmissions, and exterior styling changes.