2018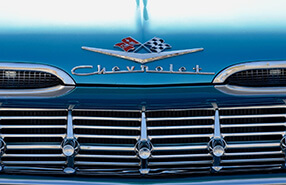 Factory Original CHEVROLET CAMARO 2018 Manuals
The CHEVROLET CAMARO 2018 is a great vehicle that has proven popular over the years. Below are the factory original CHEVROLET CAMARO 2018 owners and service repair manuals for the vehicle. In addition, this page has links to the electrical wiring and parts manuals for the CHEVROLET CAMARO 2018. These are the exact manuals your CHEVROLET dealer has and are the best money can buy. If CHEVROLET CAMARO 2018 is not what you are looking for, click on the navigation links or call our friendly staff for manuals for all cars, trucks, and vehicles in the United States. Click or call now.
Click CHEVROLET CAMARO 2018 Manuals Below
Related Questions
Is the 2018 Chevy Camaro a good car?
The 2018 Chevy Camaro is generally considered a good car by many automotive experts and enthusiasts. It offers excellent handling and a range of powerful engine options, including a turbocharged four-cylinder, a V6, and two V8s. However, some critics have noted that the Camaro's limited outward visibility and cramped back seat can be drawbacks for some drivers.
How many gears does a 2018 Camaro have?
The number of gears in a 2018 Camaro depends on the transmission option. The standard transmission for the base Camaro and Camaro RS is a six-speed manual transmission, while an eight-speed automatic transmission is available as an option. The Camaro SS comes with a six-speed manual or a 10-speed automatic transmission.
What generation is 2018 Camaro?
The 2018 Camaro belongs to the sixth generation of the Chevrolet Camaro, which was introduced in 2016 as a 2016 model year vehicle. This generation of the Camaro features a more modern and refined design compared to the previous generation, along with a lighter and more agile chassis.