S-10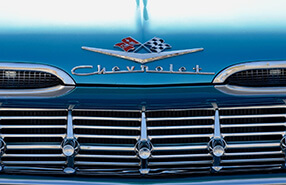 Factory Original CHEVROLET S-10 Manuals
Click below to select your year CHEVROLET S-10. View factory original owners, service repair, electrical wiring diagram and parts catalog manuals for the CHEVROLET S-10. If you're looking for FACTORY manuals, DIY Repair Manuals is your online superstore. Click or call now.
Click Your Year CHEVROLET S-10
Related Questions
Is a Chevy S10 4x4?
The Chevrolet S10 is a pickup truck model that was produced in both 2-wheel drive (2WD) and 4-wheel drive (4WD) configurations. So, it is possible to find a Chevy S10 that is 4x4. However, it's worth noting that not all Chevy S10 trucks are 4x4, as some models were only available with 2WD.
What year did Chevy quit making the S10?
Chevrolet stopped production of the S10 pickup truck in the United States in 2004. The final year for the second-generation S10 was 2004, after which it was replaced by the Chevrolet Colorado. The S10 was in production for over 20 years, from 1982 to 2004, and during that time it underwent several design changes and updates. It was a popular small pickup truck, and many people continue to drive and maintain S10s to this day.
Why is Chevy S10 popular?
The Chevy S10 was popular because it was an affordable, fuel-efficient, versatile, and reliable small pickup truck. Its smaller size also made it easier to maneuver and park in tight spaces. These factors, along with its durability and availability in different configurations, made it a practical choice for many drivers.