SUBURBAN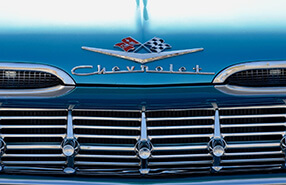 Factory Original CHEVROLET SUBURBAN Manuals
Click below to select your year CHEVROLET SUBURBAN. View factory original owners, service repair, electrical wiring diagram and parts catalog manuals for the CHEVROLET SUBURBAN. If you're looking for FACTORY manuals, DIY Repair Manuals is your online superstore. Click or call now.
Click Your Year CHEVROLET SUBURBAN
Related Questions
What type of transmission does the Chevrolet Suburban have?
Most Chevrolet Suburban models come with a 10-speed automatic transmission.
What is the cargo space of a Chevrolet Suburban?
The cargo space of a Chevrolet Suburban varies depending on the seating configuration, but most models have a cargo space of around 39.3 cubic feet behind the third row, 121.7 cubic feet behind the second row, and 144.7 cubic feet with both the second and third rows folded down.
Does the Chevrolet Suburban have a warranty?
Yes, the Chevrolet Suburban comes with a 3-year/36,000-mile limited warranty and a 5-year/60,000-mile powertrain warranty.