CHRYSLER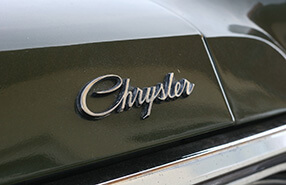 Factory Original Chrysler Manuals
Chrysler is one of the leading automobile manufacturers. Chrysler produces some of the most iconic vehicles of all time including the PT Cruiser, Lebaron, Pacifica and Town & Country to name a few. Click a model from the list below or call us to purchase a factory original Chrysler owners, service repair, electrical wiring or parts catalog manual.
Click Your Chrysler Model Below
Related Questions
What's the most well-known Chrysler model?
The Chrysler 300 is arguably the most famous Chrysler model. Known for its distinctive, bold design, powerful performance, and luxurious features, the Chrysler 300 has been a standout in the brand's lineup, gaining recognition and a dedicated fan base over the years.
What type of vehicle is the Chrysler Town and Country?
The Chrysler Town & Country, introduced in 1941, began as a very different automobile from the later minivan model. T & C was originally a full-sized station wagon known for its distinctive wood paneling, giving it a classic and upscale appearance. The later Town & Country minivan, which debuted in 1990, retained the name but featured a modern minivan design with family-oriented features.
Is Chrysler still making vehicles?
Chrysler is now a brand of Stellantis, and is still operating, but now has a much smaller lineup of vehicle offerings. The current vehicles still being manufactured under the Chrysler label are the Voyager, the Pacifica, and the 300.