500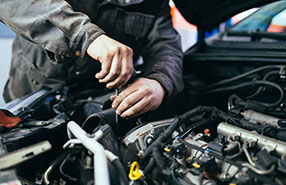 Factory Original FIAT 500 Manuals
Click below to select your year FIAT 500. View factory original owners, service repair, electrical wiring diagram and parts catalog manuals for the FIAT 500. If you're looking for FACTORY manuals, DIY Repair Manuals is your online superstore. Click or call now.
Click Your Year FIAT 500
Related Questions
What is the starting price of the FIAT 500?
The starting price of the FIAT 500 depends on the model and trim level. It can start from around $17000.
How powerful is the engine in the FIAT 500?
The base model of the FIAT 500 is equipped with a 1.4-liter four-cylinder engine that produces 135 horsepower and 150 lb-ft of torque. The Abarth model has a turbocharged 1.4L 4-cylinder engine, which produces 160 horsepower and 183 lb-ft of torque.
Why is the Fiat 500 so popular?
The FIAT 500 is popular for its retro-chic design based on the original 50s and 60s model, its small size for easy maneuvering and parking, its fuel efficiency, and variety of features and options for customization. All these factors combined make it an attractive car for many buyers.