HUMMER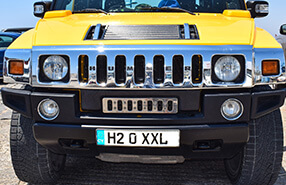 Factory Original Hummer Manuals
Hummer is one of the leading automobile manufacturers. Hummer produces some of the most iconic vehicles of all time including the H1, H2 and H3 to name a few. Click a model from the list below or call us to purchase a factory original Hummer owners, service repair, electrical wiring or parts catalog manual.
Click Your Hummer Model Below
Related Questions
What is the difference between the H1 and H2 models of Hummer?
The H1 model is a civilian version of the military Humvee, while the H2 is a more luxury-oriented SUV. The H1 has a more utilitarian appearance and is built on a body-on-frame chassis, while the H2 has a more traditional SUV design and is built on a unibody chassis.
What kind of terrain can the Hummer H1 traverse?
The Hummer H1 is designed to be highly capable off-road, with features such as high ground clearance, a central tire inflation system, and four-wheel drive with low-range gearing. It is capable of traversing rugged terrain, including sand, mud, and rock.
How much can the Hummer H3 tow?
The Hummer H3 has a towing capacity of up to 4,500 pounds when equipped with the optional towing package.