JAGUAR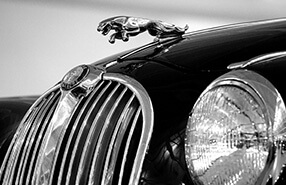 Factory Original Jaguar Manuals
Jaguar is one of the leading automobile manufacturers. Jaguar produces some of the most iconic vehicles of all time including the XJ Series, S-Type, XK Series and E-Type to name a few. Click a model from the list below or call us to purchase a factory original Jaguar owners, service repair, electrical wiring or parts catalog manual.
Click Your Jaguar Model Below
Related Questions
How much do Jaguars average in yearly maintenance?
Your Jaguar will cost you an average of $1300.00 per year in maintenance and upkeep according to RepairPal. Jaguar comes in slightly more expensive than other luxury brands yearly maintenance costs.
What are the most common problems Jaguar owners reported?
Jaguar owners and mechanics have reported transmission failure, engine problems, coolant loss resulting in engine overheating, brake problems, and ignition coil failure as the most common problems with Jaguar. The transmission issues, Ignition coil failure, and coolant loss seemed to appear most often in model years 2000-2007, with an average mileage of 87000-108000.
Which is more reliable- Jaguar or Land Rover?
In 2021, JD Powers did a reliability study in which Land Rover ranked the LEAST reliable vehicles. Land Rover topped the list. They were followed by Alfa Romeo, and Jaguar came in third place.