LAND ROVER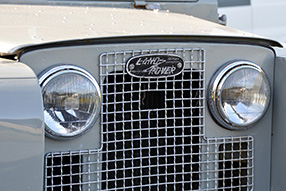 Factory Original Land Rover Manuals
Land Rover is one of the leading automobile manufacturers. Land Rover produces some of the most iconic vehicles of all time including the Discovery, Range Rover, Freelander and LR2 to name a few. Click a model from the list below or call us to purchase a factory original Land Rover owners, service repair, electrical wiring or parts catalog manual.
Click Your Land Rover Model Below
Related Questions
How frequently should I schedule an oil change for my Land Rover?
Land Rover used to recommend every 3000 miles, but there have been many advances in engines and in oil quality. Now, Jaguar and Land Rover say every 7500 to 10000 miles is good.
How many miles will my Range Rover last?
150,000-200,000 miles is a good estimate of the life of the Range Rover. That is assuming that you care for the vehicle well, and have a regular maintenance schedule.
What are some common problems with Land Rover models?
Land Rovers have consistently experienced problems with oil leaks, parking brakes fails, electrical issues, steering shaft issues, and airbag malfunction. These problems typically begin to occur after the 80000 mile mark.