MERCURY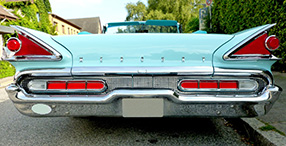 Factory Original Mercury Manuals
Mercury is one of the leading automobile manufacturers. Mercury produces some of the most iconic vehicles of all time including the Grand Marquis and Cougar to name a few. Click a model from the list below or call us to purchase a factory original Mercury owners, service repair, electrical wiring or parts catalog manual.
Click Your Mercury Model Below
Related Questions
What kind of cars does Mercury make?
The idea for this specific automobile brand came from Ford Motor Company, searching for a car brand to bridge the pricing gap between Ford and Lincoln. These vehicles would be more affordable and efficient while yet being beautiful and appealing.
Are Mercury cars good?
In general, Mercury outperforms other manufacturers in terms of reliability. Mercurys are often dependable and less costly to repair than other vehicles in their class when driven and maintained properly.
Who owns Mercury Automotive?
Mercury is a former division of the American automaker Ford Motor Company.