NISSAN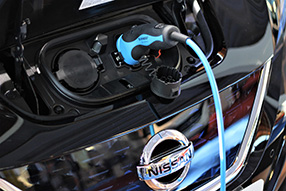 Factory Original Nissan Manuals
Nissan is one of the leading automobile manufacturers. Nissan produces some of the most iconic vehicles of all time including the Pathfinder, Maxima, Rogue and 300ZX to name a few. Click a model from the list below or call us to purchase a factory original Nissan owners, service repair, electrical wiring or parts catalog manual.
Click Your Nissan Model Below
Related Questions
Where do I get a Nissan Owner's manual for my vehicle?
If you are unable to find the manual that came with the vehicle, factory original Nissan manuals are available through stores such as DIY Repair Manuals.
Is it necessary for me to read the owner's manuals for my vehicle?
Absolutely, you should read you vehicle's owner's manual. In addition to giving you basic operating instructions, you will learn how to operate the features specific to your Nissan. Reading the maintenance schedules and following them will boost your vehicle's life expectancy. And, the driver's rules and safety information are a great refresher course.
Where does Nissan rank for quality?
Nissan is often ranked highly among consumers and industry experts. Nissan has a reputation for producing high-quality vehicles with cutting-edge technology and innovative features, at a relatively affordable cost.