OLDSMOBILE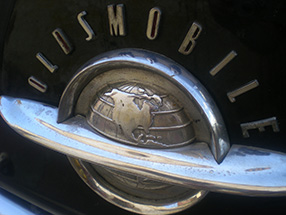 Factory Original Oldsmobile Manuals
Oldsmobile is one of the leading automobile manufacturers. Oldsmobile produces some of the most iconic vehicles of all time including the Aurora, Cutlass Supreme, Intrigue and Eighty Eight to name a few. Click a model from the list below or call us to purchase a factory original Oldsmobile owners, service repair, electrical wiring or parts catalog manual.
Click Your Oldsmobile Model Below
Related Questions
What are some notable Oldsmobile models?
Some notable Oldsmobile models include the Rocket 88, which was introduced in 1949 and was known for its powerful V8 engine; the Cutlass, which was produced from 1961 to 1999 and was one of Oldsmobile's best-selling models; and the Toronado, a luxury coupe with front-wheel drive that was produced from 1966 to 1992.
Is Oldsmobile still in business?
No, Oldsmobile is no longer in business. The brand stopped production in 2004 and is not currently producing any new vehicles.
What was unique about the Oldsmobile Aurora's suspension system?
The Oldsmobile Aurora was known for its advanced suspension system, which featured a four-link independent rear suspension designed to provide a smooth and stable ride. This system was unique because it used a 'virtual pivot' design, which helped minimize noise and vibration while driving.