PONTIAC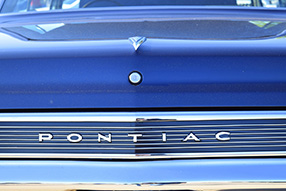 Factory Original Pontiac Manuals
Pontiac is one of the leading automobile manufacturers. Pontiac produces some of the most iconic vehicles of all time including the Grand AM, Firebird, GTO and Bonneville to name a few. Click a model from the list below or call us to purchase a factory original Pontiac owners, service repair, electrical wiring or parts catalog manual.
Click Your Pontiac Model Below
Related Questions
Why was Pontiac Cancelled?
In response to financial issues and restructuring initiatives, GM said in 2008 that it would treat Pontiac the same way it had treated Oldsmobile in 2004. By the end of 2010, it would stop manufacturing and selling cars under the Pontiac name.
What was Pontiac's most powerful engine?
The Ram Air IV was the most powerful 400 Pontiac ever put into production.
How do I find an owners manual for my car?
In the search bar above, enter the make and model of the vehicle.