SATURN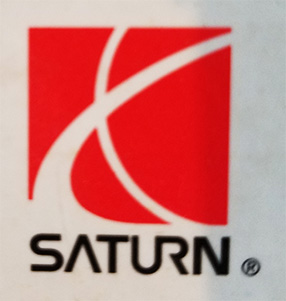 Factory Original Saturn Manuals
Saturn is one of the leading automobile manufacturers. Saturn produces some of the most iconic vehicles of all time including the L-Series, Vue, S-Series and Ion to name a few. Click a model from the list below or call us to purchase a factory original Saturn owners, service repair, electrical wiring or parts catalog manual.
Click Your Saturn Model Below
Related Questions
How reliable are Saturn vehicles?
Saturn vehicles are generally known for their reliability and durability, especially the S-Series and L-Series models. However, like all vehicles, they can experience issues over time. Overall, Saturn vehicles are considered to be reliable and well-built, with many models lasting for over 200,000 miles with proper maintenance.
Are Saturn vehicles still being produced?
No, Saturn vehicles have not been produced since 2010 when General Motors discontinued the brand. Saturn was a division of General Motors that was launched in 1985 as a response to the growing popularity of Japanese imports. Saturn vehicles were known for their innovative features, high quality, and unique styling. Despite their success, General Motors struggled to keep the brand profitable, and eventually decided to discontinue it as part of its restructuring efforts during the 2008 financial crisis.
What kind of transmission does the Saturn Ion have?
The Saturn Ion was offered with a 5-speed manual or 4-speed automatic transmission. The manual transmission was standard on most models, while the automatic was available as an option. The Ion was also available with a continuously variable transmission (CVT) on some models. The Ion was produced from 2003 to 2007 and was marketed as an affordable and stylish compact car with good fuel economy.