VOLKSWAGEN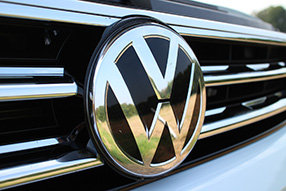 Factory Original Volkswagen Manuals
Volkswagen is one of the leading automobile manufacturers. Volkswagen produces some of the most iconic vehicles of all time including the Touareg, New Beetle, Passat and Jetta to name a few. Click a model from the list below or call us to purchase a factory original Volkswagen owners, service repair, electrical wiring or parts catalog manual.
Click Your Volkswagen Model Below
Related Questions
What is usually included with a full-service oil change?
A Full-Service Oil Change usually includes changing of the engine oil, and topping off other fluids such as brakes, steering, and coolant fluid. The mechanics should also check oil filter, tires, battery, and exhaust
What does a service manual include?
A Service Manual, also known as the Service Repair Manual, will guide you through all repair and maintenance projects on your vehicle. The Service Manual will also include electrical information and specifications specific to your Volkswagen.
Is maintenance cheaper on an automatic or a manual transmission?
A manual transmission is less complex than an automatic transmission, so the manual transmission is less costly to maintain. The clutch going out though, could add significantly to your bill.