VOLVO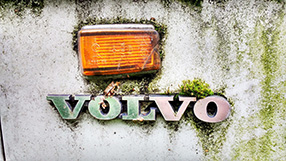 Factory Original Volvo Manuals
Volvo is one of the leading automobile manufacturers. Volvo produces some of the most iconic vehicles of all time including the S40 and V70 to name a few. Click a model from the list below or call us to purchase a factory original Volvo owners, service repair, electrical wiring or parts catalog manual.
Click Your Volvo Model Below
Related Questions
Do Volvo Cars last long?
The good news for owners is that Volvo Cars is a reputable company when it comes to manufacturing durable cars. A Volvo car should survive 20 years on average if regular maintenance plans are followed.
What is the most reliable Volvo engine?
The best engine manufactured by Volvo so far is the 'S60's T6' engine with a blistering 300 horsepower, 325 lb-ft of torque at a low 2100 rpm and combined fuel economy of 21 mpg.
Does Volvo need premium gas?
It is best to use premium fuel (91 octanes or higher) for all T5, T6 and T8 engines. However, this isn't a requirement. Gasoline with an octane of just 87 can be used without affecting the reliability of your engine.