BOBCAT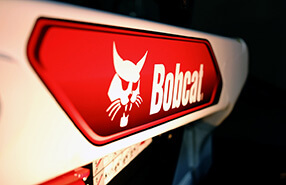 Factory Original Bobcat Manuals
Bobcat is one of the leading construction equipment manufacturers. Bobcat produces some of the most iconic equipment of all time including the Loader, Excavator and Skid Steer to name a few. Click an equipment type from the list below or call us to purchase a factory original Bobcat operator, service repair, electrical wiring or parts catalog manual.
Click Your Bobcat Equipment Type Below
Related Questions
What is the average charge to service a Bobcat?
Charges for Bobcat service can vary anywhere between $95-$2357. The average cost for Bobcat service is $262.
Where is Bobcat based?
Bobcat is an American based company. Its headquarters are located in West Fargo, North Dakota. The previous headquarters of Bobcat was in Gwinner, North Dakota.
Who sells the most Skid Steers in the US?
Bobcat is the number 1 seller of Skid Steers in the Unites States. The second place slot goes to Caterpillar.