CUMMINS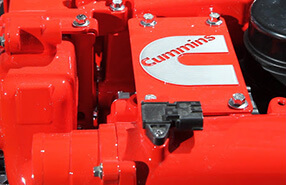 Factory Original Cummins Manuals
Cummins is one of the leading construction equipment manufacturers. Cummins produces some of the most iconic equipment of all time including the ISB, ISC, ISL, ISX and QSX to name a few. Click an equipment type from the list below or call us to purchase a factory original Cummins operator, service repair, electrical wiring or parts catalog manual.
Click Your Cummins Equipment Type Below
Related Questions
Does Ford still own Cummins?
It's a popular misconception that automakers like Ford or Chrysler own Cummins. In fact, Cummins Turbo Technologies is a stand-alone business that manufactures and sells a whole range of diesel and natural gas-powered engines.
What is the average life of a Cummins diesel engine?
The Cummins brand is known for its reliable and durable engines. Expect the 5.9-liter engine to travel between 300,000 and 400,000 miles. The 6.7-liter engine falls between those two at 350,000 with the recommended maintenance and no modification.
What is Cummins best known for?
Long-haul trucks, buses, light-duty cars, and heavy machinery for the construction, farming, and mining industries all employ Cummins engines today because of their reliability, fuel efficiency, and low emissions.