DOOSAN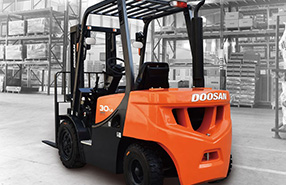 Factory Original Doosan Manuals
Doosan is one of the leading construction equipment manufacturers. Doosan produces some of the most iconic equipment of all time including the Excavator, Forklift and Telehandler to name a few. Click an equipment type from the list below or call us to purchase a factory original Doosan operator, service repair, electrical wiring or parts catalog manual.
Click Your Doosan Equipment Type Below
Related Questions
What engines do Doosan Excavators use?
Doosan Excavators are equipment with Hyundai Doosan Infracore Diesel Industrial engines. Hyundai Doosan Infracore manufactured its first diesel engine in 1958, and is now a world leader.
Is a Bobcat excavator a Doosan?
Bobcat still operates under the Bobcat label. In 2005 Doosan Infracore purchased controlling interest in Daewoo, thus making them the new owner of Bobcat.
How many yards per day can I expect my excavator to dig?
Per day amounts of excavation will be between 350-1000 cubic yards per day, depending on several factors. The skill level and efficiency of the excavator operator, the type of ground condition, and the excavator bucket capacity will all have an effect on daily excavator production.