FIAT ALLIS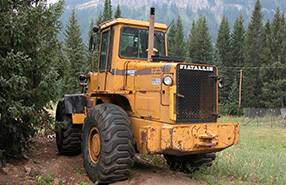 Factory Original Fiat Allis Manuals
Fiat Allis is one of the leading construction equipment manufacturers. Fiat Allis produces some of the most iconic equipment of all time including Crawlers, Loaders, Backhoes and Excavator to name a few. Click an equipment type from the list below or call us to purchase a factory original Fiat Allis operator, service repair, electrical wiring or parts catalog manual.
Click Your Fiat Allis Equipment Type Below
Related Questions
What was the largest Fiat Allis machine ever produced?
The largest Fiat Allis machine ever produced was the Fiat Allis HD-41 bulldozer, later renamed the FD50. It weighed approximately 80 tons and featured a powerful 524 horsepower Cummins VT-1710-C four-cycle turbocharged engine. This massive bulldozer was designed for heavy-duty applications, including large-scale earthmoving and mining projects.
What was the lifting capacity of Fiat Allis wheel loaders?
The lifting capacity of Fiat Allis wheel loaders varied depending on the specific model and size of the machine. Typically, Fiat Allis wheel loaders had to lift capacities ranging from a few thousand kilograms (several tons) to over 20 tons. The lifting capacity would depend on the model, configuration, attachments, and load distribution.
How much does a Fiat Allis 65B motor grader weigh?
The 1990 Fiat Allis 65B motor grader has an operating weight of approximately 13,500 pounds, making it a relatively lightweight and maneuverable machine for grading and shaping surfaces. This weight specification allows for improved versatility and ease of transportation on construction sites.