GEHL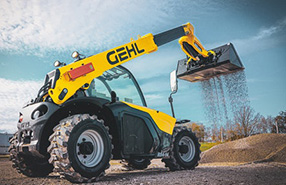 Factory Original Gehl Manuals
Gehl is one of the leading construction equipment manufacturers. Gehl produces some of the most iconic equipment of all time including Excavators, Telehandler and Loaders to name a few. Click an equipment type from the list below or call us to purchase a factory original Gehl operator, service repair, electrical wiring or parts catalog manual.
Click Your Gehl Equipment Type Below
Related Questions
Who owns Gehl?
Gehl was purchased by The Manitou Group in 2008. The company still operates and manufactures under the Gehl name.
When did Gehl manufacture its first Skid Steer?
In 1973, Gehl began manufacturing its line of skid steers. Gehl has continued to improve, and evolve over the past 49 years.
What is the recommended warm-up time for a Skid Steer?
The recommended warm up time for a skid steer is at least 10 minutes to allow proper fluids dispersement. In extreme cold, warm up could take as long as 30 minutes.