HAMM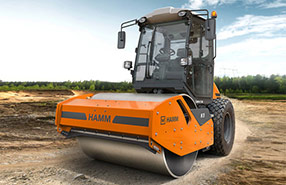 Factory Original Hamm Manuals
Hamm is one of the leading construction equipment manufacturers. Hamm produces some of the most iconic equipment of all time including the Compactor among others. Click an equipment type from the list below or call us to purchase a factory original Hamm operator, service repair, electrical wiring or parts catalog manual.
Click Your Hamm Equipment Type Below
Related Questions
What are the different types of HAMM Compactors available in the market?
HAMM offers a wide range of compactors, including tandem rollers, soil compactors, pneumatic tire rollers, and asphalt compactors. Each type of compactor is designed for a specific application, with unique features and capabilities to meet specific needs.
How can I maintain my HAMM Compactor to ensure optimal performance?
Proper maintenance is key to ensuring the optimal performance and longevity of your HAMM Compactor. Some simple steps include regularly checking and changing the hydraulic fluid, lubricating all moving parts, and checking the vibration system for proper function.
Can I use a HAMM Compactor for compacting asphalt?
Yes, HAMM offers a range of asphalt compactors designed specifically for compacting asphalt. These compactors feature large, heavy drums and powerful engines, allowing them to achieve high compaction forces, even on dense asphalt surfaces.