HYSTER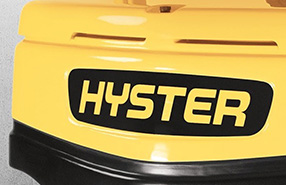 Factory Original Hyster Manuals
Hyster is one of the leading construction equipment manufacturers. Hyster produces some of the most iconic equipment of all time including the Compactor, Forklift and Stacker to name a few. Click an equipment type from the list below or call us to purchase a factory original Hyster operator, service repair, electrical wiring or parts catalog manual.
Click Your Hyster Equipment Type Below
Related Questions
What is the average lifespan of a Hyster Forklift?
The average life expectancy of the Hyster forklift is 10,000 hrs. However, it is important to note the importance of proper care and maintenance. With good care, a Hyster Forklift could go much longer than that. Likewise, a lack of care could lower that number.
Where are Hyster products manufactured?
Hyster-Yale products are manufactured in the Nijmegen, Netherlands facility. The facility opened in 1953, and today is the center for all aspects from design to manufacturing and testing of all Hyster forklifts.
What are the best forklifts Brands?
In 2021, Toyota held the #1 slot for best forklift. Yale came in 2nd, Hiab in 3rd, Hyster came in 4th, followed by Komatsu.