JCB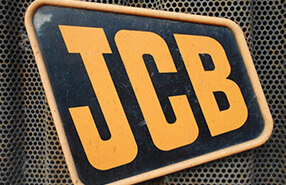 Factory Original JCB Manuals
JCB is one of the leading construction equipment manufacturers. JCB produces some of the most iconic equipment of all time including the Skid Steer and Wheel Loader to name a few. Click an equipment type from the list below or call us to purchase a factory original JCB operator, service repair, electrical wiring or parts catalog manual.
Click Your JCB Equipment Type Below
Related Questions
Why is JCB Equipment yellow?
Like most construction equipment, the choice for yellow as a color is simply a matter of safety. Manufacturers have studied this, and found that yellow is the most likely to be seen color.
Which Telehandler is the fastest?
The JCB Loadall Telescopic Handler. This is the fastest telehandler the company has ever built. It has a 173HP engine, and accelerates at a speed of 50kph.
What does JCB stand for?
JCB is named after the founder of the company- Joseph Cyril Bamford Excavators LTD. The company was founded in 1945 in Staffordshire, England.