JLG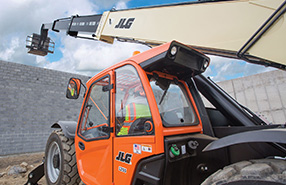 Factory Original JLG Manuals
JLG is one of the leading construction equipment manufacturers. JLG produces some of the most iconic equipment of all time including the Boom Truck Crane, Scissor Lift and Vertical Lift to name a few. Click an equipment type from the list below or call us to purchase a factory original JLG operator, service repair, electrical wiring or parts catalog manual.
Click Your JLG Equipment Type Below
Related Questions
What engine does JLG use?
The Tier 4 Final Cummins QSF 3.8L diesel engines, which are strong, economical, and dependable, are all used in the new JLG telehandlers.
What's the biggest JLG they make?
JLG 1850SJ Ultra Boom is the biggest JLG ever manufactured. With a platform height of 185 feet, the JLG offers access to the equivalent of a 17-story-tall building. Its 360 degrees of continuous swing maximizes its reachable space in any direction.
Is JLG American made?
Yes, JLG Industries is an American company. Some top designs manufactured by JLG are aerial work platforms, telehandlers, and other equipment for the construction and industry. JLG is headquartered in Pennsylvania and operates manufacturing facilities and engineering centers throughout the US.