LULL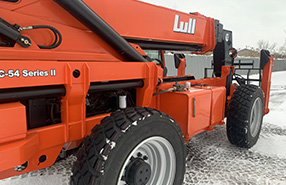 Factory Original Lull Manuals
Lull is one of the leading construction equipment manufacturers. Lull produces some of the most iconic equipment of all time including the Telehandler among others. Click an equipment type from the list below or call us to purchase a factory original Lull operator, service repair, electrical wiring or parts catalog manual.
Click Your Lull Equipment Type Below
Related Questions
What types of construction equipment does Lull offer?
Lull is a leading manufacturer of a wide range of construction equipment, including telehandlers, boom lifts, scissor lifts, and other aerial work platforms. The company's product line also includes a range of material handling equipment, such as forklifts, reach stackers, and container handlers.
What materials and components do Lull use in its equipment?
Lull uses high-quality materials and components in its construction and material handling equipment to ensure durability and reliability. The company's products are built with robust frames, advanced hydraulic systems, and other components designed to withstand heavy-use rigors. Lull also uses advanced manufacturing techniques and technologies to produce equipment that is precise and accurate.
Is a Lull the same as a forklift?
A Lull is a type of telehandler, which is a type of material handling equipment. A forklift, on the other hand, is a specific type of material handling equipment that is generally designed for use in warehouses, docks, and other indoor environments. However, both utilize fork systems on the boom to manipulate cargo.