NISSAN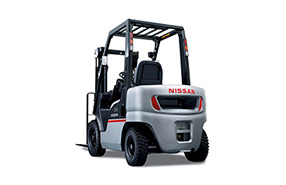 Factory Original Nissan Manuals
Nissan is one of the leading construction equipment manufacturers. Nissan produces some of the most iconic equipment of all time including the Forklift among others. Click an equipment type from the list below or call us to purchase a factory original Nissan operator, service repair, electrical wiring or parts catalog manual.
Click Your Nissan Equipment Type Below
Related Questions
Who makes Nissan forklifts?
The Nissan Motor Co manufactures all Nissan forklifts. Nissan has been producing forklifts since 1957.
How long do Nissan forklifts last?
The average forklft lasts for around 10,000 hours of use. With commitment to proper care and maintenance from a Nissan forklift manual, a machine could be used well beyond that timeframe.
What country did the Nissan forklift come from?
The Nissan forklift is manufactured by Nissan Forklift Corporation, which is a subsidiary of the Japanese automaker Nissan Motor Company. Nissan was originally founded in Japan in 1949 under the name of UD Nissan Diesel.