SNORKEL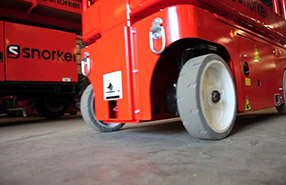 Factory Original Snorkel Manuals
Snorkel is one of the leading construction equipment manufacturers. Snorkel produces some of the most iconic equipment of all time including the Lift among others. Click an equipment type from the list below or call us to purchase a factory original Snorkel operator, service repair, electrical wiring or parts catalog manual.
Click Your Snorkel Equipment Type Below
Related Questions
Where are the manufacturing facilities for Snorkel Lifts?
Snorkel has 2 facilities in the US. There are also Snorkel Manufacturing plants in the UK, New Zealand, and China.
How expensive is a Snorkel lift?
You can purchase an older Snorkel model from the 80s or a brand-new Snorkel. Pricing will range from $3000 to $60000. So, depending on your needs and your budget, you will have plenty of options.
What kinds of lifts does Snorkel have?
Snorkel offers many types of lifts to serve all of your company's needs. Snorkel has scissor lifts, boom lifts, mast lifts, material lifts, telehandlers, E-Z loaders, and rough terrain lifts.