VOLVO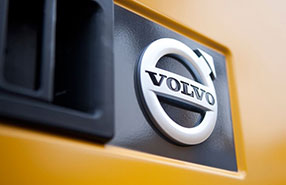 Factory Original Volvo Manuals
Volvo is one of the leading construction equipment manufacturers. Volvo produces some of the most iconic equipment of all time including the Motor Grader, Backhoe and Compactor to name a few. Click an equipment type from the list below or call us to purchase a factory original Volvo operator, service repair, electrical wiring or parts catalog manual.
Click Your Volvo Equipment Type Below
Related Questions
Is owning an excavator profitable as a business?
The excavator that can bring in the most profit per hour is a mini-excavator. They have a lower cost for purchase, but still provide a high per hour billing opportunity. And, a mini excavator has lower fuel and maintenance costs, adding to the possible bottom line.
What is the lifespan of an excavator?
The average lifespan of an excavator is about 10,000 hours. Mini excavators also have approximately the same life span. After that time, most of the major components will need repair or replacement.
What piece of heavy equipment is considered the most used?
Excavators, also called Diggers, are considered to be the most used piece of construction equipment. They are usually one of the first pieces on any construction site, and excavate for trenches and foundations.
What is the maximum slope that an excavator can safely work on?
A 70% slope, or 35 degrees, is the absolute maximum to ensure the safety of equipment and the operator. Please have a surveyor do a slope assessment, if you are not sure.