DETROIT DIESEL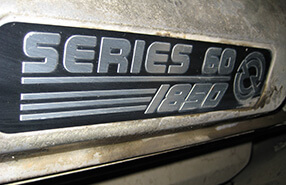 Factory Original Detroit Diesel Manuals
Detroit Diesel is one of the leading heavy truck manufacturers. Detroit Diesel produces some of the most iconic heavy trucks of all time including the 149 Series, 60 Series, 71 Series and DD13 to name a few. Click a model from the list below or call us to purchase a factory original Detroit Diesel operators, service repair, electrical wiring or parts catalog manual.
Click Your Detroit Diesel Model Below
Related Questions
Are Detroit Diesel engines reliable?
The Detroit Diesel 60 Series has great reliability and a long life expectancy. They can reach 1 to 1.2 million miles in their lifetime. They were additionally ranked as the 'Second best diesel engine ever' by Diesel Power Magazine.
Does Detroit Diesel still make a 2-Stroke engine?
The 2-Stroke engines were phased out of production in commercial usage, due to the increase of stringent emission standards. They are still used in some military applications.
Who owns Detroit Diesel?
Daimler Chrysler Purchased Detroit Diesel in 2000, and became the sole owner by buying the outstanding stock, a whopping 78.7 %. Prior to that, the Penske Corp was the major stockholder.
Why are Detroit Diesel engines called Jimmy's?
Beginning in 1939, the engines were made by the GM Diesel Division. The General Motors vehicles and also engines were called Jimmys. The company eventually became Detroit Diesel, but the nickname stuck.