FREIGHTLINER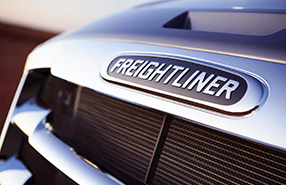 Factory Original Freightliner Manuals
Freightliner is one of the leading heavy truck manufacturers. Freightliner produces some of the most iconic heavy trucks of all time including the Business Class, Cascadia, Columbia, Heavy Duty and FLC to name a few. Click a model from the list below or call us to purchase a factory original Freightliner operators, service repair, electrical wiring or parts catalog manual.
Click Your Freightliner Model Below
Related Questions
How long does a Freightliner semi last?
Typically, the lifespan of a Freightliner is approximately 750,000 miles. And, Freightliner does have quite a number of semis that get close to the million-mile mark. Lifespan is dependent on driving conditions, care and maintenance.
Which is Freightliner's best model?
Freightliner's best model is the Cascadia. Smarttrucking.com named the Freightliner Cascadia the 'Best truck in the industry'
How much will a Freightliner engine replacement cost?
To get a refurbished engine replacement for your Freightliner will cost $6K-$8K. Replacing your Freightliner engine with a brand-new model will cost between $10K-$25K.Then, you will need to add into the labor costs of the Freightliner engine replacement. Expect it to take 10-12 hours, at a rate of $90-$150 per hour.