GMC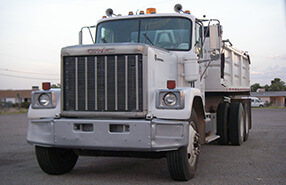 Factory Original GMC Manuals
GMC is one of the leading heavy truck manufacturers. GMC produces some of the most iconic heavy trucks of all time including the T6500, T7500, T8500, W3500 and W4500 to name a few. Click a model from the list below or call us to purchase a factory original GMC operators, service repair, electrical wiring or parts catalog manual.
Click Your GMC Model Below
Related Questions
What engine options are available on the T8500 GMC heavy truck?
The T8500 GMC heavy truck is available with a choice of two engine options: a Detroit Diesel DD13 engine or a Caterpillar C13 engine. Both of these engines are known for their power, efficiency, and durability, and are designed to provide reliable performance for the T8500 heavy truck.
Can the W5 Forward GMC heavy truck models be customized with special features or equipment?
Yes, the W5 Forward GMC heavy truck models can be customized with a wide range of special features and equipment to suit the needs of the owner. This can include things like custom paint jobs, specialized storage solutions, and more.
Is GMC higher quality than Chevy?
The quality of GMC and Chevrolet vehicles is generally considered to be similar, as both brands are part of General Motors and share a number of components and technologies. However, GMC tends to have a more premium image and is often positioned as higher-end alternative to Chevy.