BMW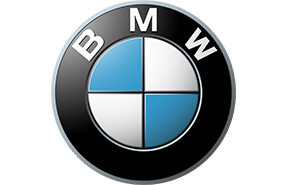 Factory Original BMW Manuals
BMW is one of the leading Motorcycle + ATV manufacturers. BMW produces some of the most iconic motorcycles of all time including the R 1200, S 1000, R Nine T and M 1000 to name a few. Click a model from the list below or call us to purchase a factory original BMW owners, service repair, electrical wiring or parts catalog manual.
Click Your BMW Model Below
Related Questions
How do BMW's motorcycle and ATV range compare to its competitors in terms of performance and technology?
BMW's motorcycle and ATV range are known for their high-performance engines, advanced suspension systems, and innovative technology features. Many models feature advanced electronics systems, connectivity features, and advanced safety systems such as traction control and ABS. BMW's motorcycle and ATV range are generally considered at the forefront of the industry in terms of performance and technology.
Does BMW make an off-road motorcycle?
Yes, BMW does make off-road motorcycles. BMW's off-road motorcycle lineup includes a range of models designed for different types of off-road terrain and riding styles. Some off-road motorcycles offered by BMW are the BMW F 850 GS, BMW F 750 GS, BMW F 700 GS, BMW F 650 GS, and BMW R 1250 GS Adventure.
Can I customize my BMW motorcycle?
BMW offers a wide range of accessories and custom parts for its motorcycles, allowing riders to customize their bikes to meet their specific needs and preferences. Some customization options for BMW motorcycles include custom paint schemes, performance parts, luggage systems, and comfort enhancements such as seats and handlebars.