VISION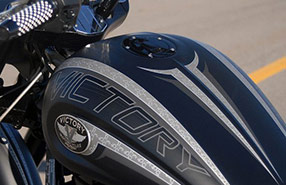 Factory Original VICTORY VISION Manuals
Click below to select your year VICTORY VISION. View factory original owners, service repair, electrical wiring diagram and parts catalog manuals for the VICTORY VISION. If you're looking for FACTORY manuals, DIY Repair Manuals is your online superstore. Click or call now.
Click Your Year VICTORY VISION
Related Questions
How long is the 2008 Victory Vision?
The 2008 Victory Vision has a length of approximately 104.8 inches (2,660 mm). This full-size touring motorcycle offers a spacious, comfortable riding experience for long-distance journeys.
Does the 2008 Victory Vision have abs?
The 2008 Victory Vision did not come with ABS as a standard feature. ABS was introduced as a standard feature on the Victory Vision Tour model starting in 2010.
Does the 2009 Victory Vision have a reverse?
The 2009 Victory Vision did not have reverse gear as a standard feature. However, an aftermarket reverse kit is available for the 2009 and later models of the Victory Vision that can be installed to provide the convenience of a reverse function.