COMBINE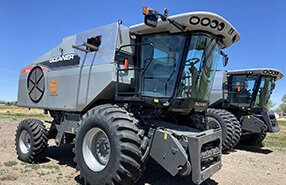 Factory Original GLEANER COMBINE Manuals
Click below to select your model GLEANER COMBINE. View factory original operator, service repair, electrical wiring diagram and parts catalog manuals for the GLEANER COMBINE. If you're looking for FACTORY manuals, DIY Repair Manuals is your online superstore. Click or call now.
Click Your Model GLEANER COMBINE
Related Questions
Can Gleaner combine be used for harvesting other crops besides grain?
Gleaner combines are primarily designed for harvesting grain crops such as wheat, barley, and oats. However, some models may be suitable for harvesting other crops such as corn, soybeans, and sunflowers.
What are the safety precautions when operating a Gleaner combine?
When operating a Gleaner combine, it is important to follow all safety precautions as outlined in the operator's manual. This includes wearing appropriate personal protective equipment, staying aware of the machine's surroundings, and keeping all guards and safety features in place.
What is the capacity of a Gleaner combine?
The capacity of a Gleaner combine can vary depending on the model and configuration. Typically, Gleaner combines have a grain tank capacity of around 280-390 bushels.