NEW HOLLAND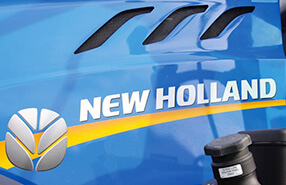 Factory Original New Holland Manuals
New Holland is one of the leading agriculture equipment manufacturers. New Holland produces some of the most iconic equipment of all time including the Baler, Tractor, Windrower, Combine and Harvester to name a few. Click an equipment type from the list below or call us to purchase a factory original New Holland operator, service repair, electrical wiring or parts catalog manual.Click here for New Holland Construction Manuals
Click Your New Holland Equipment Type Below
Related Questions
Do they still produce New Holland Tractors?
Fiat has merged with CNH Case New Holland. New Holland is still in production under CNH. New Holland is based in New Holland, Pennsylvania.
Comparing Case vs. New Holland, which is the better tractor?
With similar price points, it all comes down to personal preference. With Case, you get a better cab, and plenty of comfort in seating for the operator. However, New Holland tractors have fantastic maneuverability, and better reliability.
What is considered high hours on a tractor?
Hours above 35000 are thought to be high. And, on the low side, 2000-2500 hours are thought to be just broken in