BALERS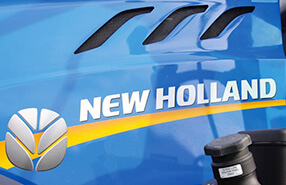 Factory Original NEW HOLLAND BALERS Manuals
Click below to select your model NEW HOLLAND BALERS. View factory original operator, service repair, electrical wiring diagram and parts catalog manuals for the NEW HOLLAND BALERS. If you're looking for FACTORY manuals, DIY Repair Manuals is your online superstore. Click or call now.
Click Your Model NEW HOLLAND BALERS
Related Questions
Where are New Holland balers made?
New Holland is a global brand established in the late 1800s. Today New Holland's balers are manufactured in New Holland, Pennsylvania.
How much HP does it take to run a small square baler?
Most of the ordinary square balers on the market need a minimum of 35 horsepower at the tractor's PTO and a tractor weight of around 3000 pounds.
Are any new Holland tractors made in the USA?
New Holland manufactures several models of tractors in the USA at facilities in Pennsylvania, Ohio, and Indiana. For example, New Holland Workmaster Utility Tractors and Boomer Compact Tractors are produced in PA, while New Holland T4 and T5 Tractors are manufactured in Racine, WI.