THUNDERBIRD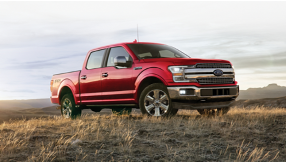 Factory Original FORD THUNDERBIRD Manuals
Click below to select your year FORD THUNDERBIRD. View factory original owners, service repair, electrical wiring diagram and parts catalog manuals for the FORD THUNDERBIRD. If you're looking for FACTORY manuals, DIY Repair Manuals is your online superstore. Click or call now.
Click Your Year FORD THUNDERBIRD
Related Questions
What is the average yearly cost to maintain a Thunderbird?
The average yearly maintenance on your Ford Thunderbird will be approx. $433. Please remember yearly maintenance and repair costs can vary for you, based on the age, mileage, and location of your Ford Thunderbird.
What is the most valuable Ford Thunderbird?
The third generation Ford Thunderbird Sport Roadsters are the rarest and most valuable Ford Thunderbirds. The model years for these gems were 1962 and 1963.
When was the Ford Thunderbird's last model year?
The 1997 Ford Thunderbird was the last model year. That was after 10 generations, and a 42-year run. The actual date that the last Thunderbird rolled off the Lorain, Ohio assembly line was September 4th, 1997.