FORD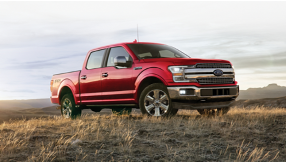 Factory Original Ford Manuals
Ford is one of the leading automobile manufacturers. Ford produces some of the most iconic vehicles of all time including the F-150, F-Super Duty trucks, Mustang and Explorer to name a few. Click a model from the list below or call us to purchase a factory original Ford owners, service repair, electrical wiring or parts catalog manual.
Click Your Ford Model Below
Related Questions
What comes in a Ford Owner's Manual Set?
When you first purchased your Ford, there was an owner's manual Set that came with the car. It contained various items such as the owner's manuals, quick start guide, tire warranty, Etc. It also had emissions information, and the actual vehicle warranty. It was very nice to have everything easily available at your fingertips.
What is in an owner's manual?
In the owner's manual, you will find general vehicle operating information. There are also interior dash and feature locations, and functions. Then, there is a section on scheduled routine maintenance, as well as all of the specifications of the vehicle. And, expect to find a troubleshooting section, which is a lifesaver if you have an issue on the road.
Do new Fords come with owners manual?
The owner's manual is typically included in the vehicle's glove compartment or can be found in electronic format in the vehicle's infotainment system. In newer models, certain information about the vehicle will always be available in print, should the infotainment center experience a malfunction.