MERCEDES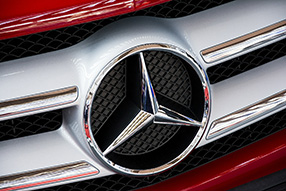 Factory Original Mercedes Manuals
Mercedes is one of the leading automobile manufacturers. Mercedes produces some of the most iconic vehicles of all time including the SL-Class, E-Class, M-Class and GL-Class to name a few. Click a model from the list below or call us to purchase a factory original Mercedes owners, service repair, electrical wiring or parts catalog manual.
Click Your Mercedes Model Below
Related Questions
How do I order an owner's manual for my Mercedes?
If you did not receive one, or have lost your original owner's manual, you can order a replacement online at DIY Repair Manuals. Always make sure to get the manual that was made by the manufacturer, as it will be model specific for your vehicle.
Is it expensive to repair a Mercedes?
Repairs for luxury vehicles like Mercedes-Benz can oftentimes be more expensive than for non-luxury vehicles. One reason is due to the high cost of parts and specialized training required for technicians to work on these vehicles.
Are Mercedes reliable after 100k miles?
Mercedes-Benz vehicles are well-known for their longevity and durability, and many models can last beyond 100,000 miles with proper care and maintenance. However, just like any other vehicle, a Mercedes-Benz can develop issues over time and especially with high mileage. As a result, these can be more costly to repair