CAMRY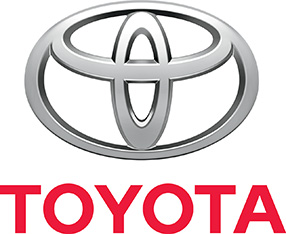 Factory Original TOYOTA CAMRY Manuals
Click below to select your year TOYOTA CAMRY. View factory original owners, service repair, electrical wiring diagram and parts catalog manuals for the TOYOTA CAMRY. If you're looking for FACTORY manuals, DIY Repair Manuals is your online superstore. Click or call now.
Click Your Year TOYOTA CAMRY
Related Questions
Which Toyota Camry is the top of the line?
The top-of-the-line Toyota Camry is the Camry XLE V6. It is equipped with a 3.5-liter V6 engine that produces 301 horsepower and 267 lb-ft of torque. The Camry XLE V6 also comes with various luxury features, including a leather-trimmed interior, a panoramic moonroof, and an Entune 3.0 Premium Audio system with JBL speakers. It also has many advanced safety features, including a 360-degree camera system and Toyota Safety Sense 2.5+.
What's the difference between Camry LE and SE?
The main difference between the LE and SE trim levels is the level of standard equipment and features they come with. The Camry LE is the base trim level and is typically the most affordable option. It comes with a 2.5-liter four-cylinder engine that produces 203 horsepower and 184 lb-ft of torque. The Camry SE is a step up from the LE trim level and comes with a more sport-oriented design. It features a firmer suspension, 18-inch alloy wheels, and a rear spoiler. The Camry SE also comes with a number of additional standard features, including sport front seats, a leather-wrapped steering wheel, and a 7-inch touchscreen display.
Is Toyota Camry good for a long drive?
Yes, the Toyota Camry is a good car for long drives. It is a mid-size sedan with a comfortable and spacious interior, making it well-suited for long trips. The Camry also has a smooth and stable ride, which can help to reduce fatigue on longer drives.