TOYOTA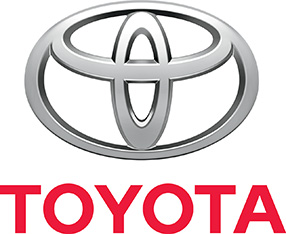 Factory Original Toyota Manuals
Toyota is one of the leading automobile manufacturers. Toyota produces some of the most iconic vehicles of all time including the 4Runner, Tacoma, Camry and Avalon to name a few. Click a model from the list below or call us to purchase a factory original Toyota owners, service repair, electrical wiring or parts catalog manual.
Click Your Toyota Model Below
Related Questions
Does the Toyota RAV4 have a manual transmission?
No, in the US there is not a manual transmission option for the RAV4.
What is an OEM Service Repair Manual?
OEM means Original Equipment Manufacturer, so when you get an OEM Service Repair Manual, you know it is the same manual the Service Center uses, and comes directly from your vehicle manufacturer.
Does Toyota make vehicles with manual transmissions?
Corolla Hatchback, and the Toyota Tacoma TRD Pro.
What is a Manufacturer's Manual?
Aka the owner's manual, it is the manufacturer's specific operating and maintenance instructions.