BULLDOZERS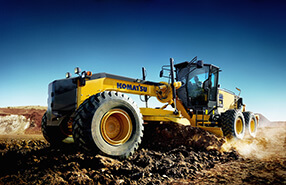 Factory Original KOMATSU BULLDOZERS Manuals
Click below to select your model KOMATSU BULLDOZERS. View factory original operator, service repair, electrical wiring diagram and parts catalog manuals for the KOMATSU BULLDOZERS. If you're looking for FACTORY manuals, DIY Repair Manuals is your online superstore. Click or call now.
Click Your Model KOMATSU BULLDOZERS
Related Questions
What safety features are included in KOMATSU bulldozers?
KOMATSU bulldozers are equipped with a range of safety features to protect operators and bystanders. These features include ROPS/FOPS-certified cabs, seat belts, backup alarms, and advanced technology such as hydraulic interlocks and automatic shutdown systems.
How does KOMATSU ensure the durability and reliability of its bulldozers?
KOMATSU ensures the durability and reliability of its bulldozers through rigorous testing and quality control processes. The company uses high-quality materials and components to manufacture its bulldozers, and each unit undergoes a thorough inspection before it is delivered to a customer.
Can KOMATSU bulldozers be used in extreme weather conditions?
KOMATSU bulldozers are designed to operate in various weather conditions, including extreme heat, cold, and precipitation. The machines are equipped with features such as enclosed cabs, heating, air conditioning systems, and traction control to help them perform in a wide range of environments.