K SERIES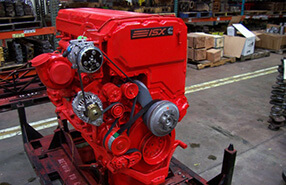 Factory Original CUMMINS K SERIES Manuals
Click below to select your year CUMMINS K SERIES. View factory original operators, service repair, electrical wiring diagram and parts catalog manuals for the CUMMINS K SERIES. If you're looking for FACTORY manuals, DIY Repair Manuals is your online superstore. Click or call now.
Click Your Year CUMMINS K SERIES
Related Questions
What are the applications of the Cummins K Series engines?
The Cummins K Series engines have various applications across various industries. Some common applications include heavy-duty trucks, construction equipment, mining machinery, marine vessels, power generation, and oil and gas equipment. These engines are known for their power, durability, and reliability, making them suitable for demanding and rugged environments.
What type of fuel do 1979 Cummins K Series engines use?
The 1979 Cummins K Series engines were primarily designed to run on diesel fuel. Diesel fuel is commonly used in heavy-duty engines due to its energy density, combustion characteristics, and availability. It provides the necessary power and efficiency for the Cummins K Series engines to operate in various applications, ranging from trucks to industrial equipment.
What is the displacement of the 1975 Cummins K19?
The 1975 Cummins K19 engine displaced approximately 19 liters or 1,150 cubic inches. The K19 is a popular Cummins K Series model known for its robustness and power output. It has been widely used in heavy-duty applications, such as trucks, construction equipment, and power generation.